Tips for Choosing an Apartment
We believe that we're the best apartments you'll find in the Green Valley Ranch area, but you shouldn't take our word for it! Instead, make sure you do a comprehensive apartment search. If you're on the hunt for an apartment, then this blog post is for you. Learn a few tips for choosing an apartment, and make sure you take a tour of Incline 45 before signing a lease!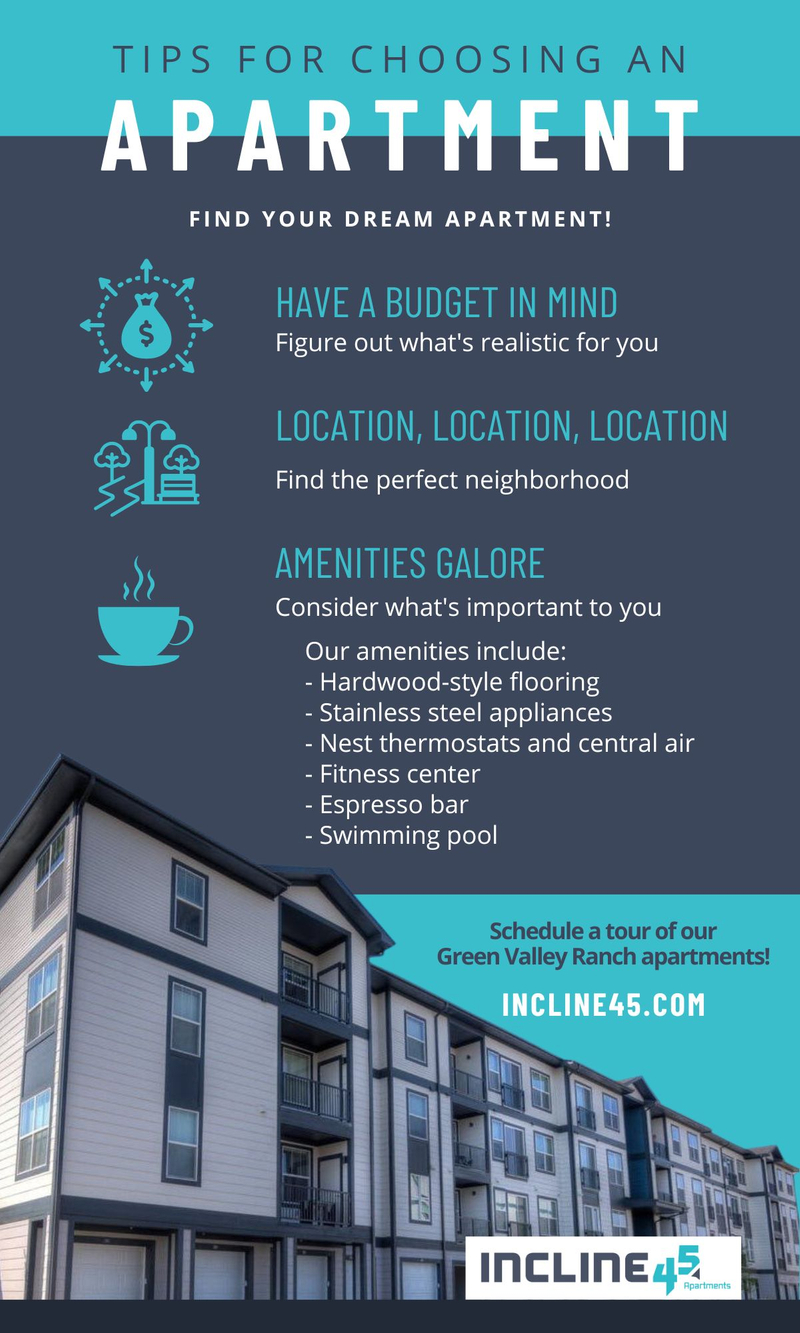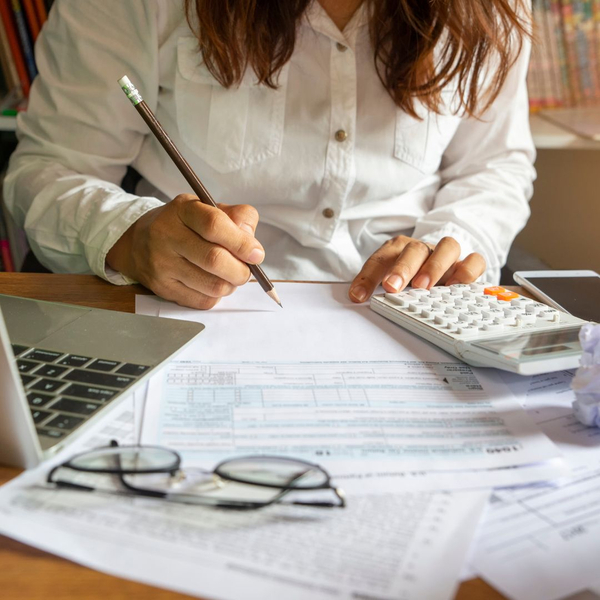 Have a Budget in Mind
When you're searching for an apartment, it's important to have a budget in mind. Figure out how much you can realistically afford to spend on rent each month, and don't forget to factor in utilities and other expenses. Once you have a budget, you can start apartment hunting in earnest.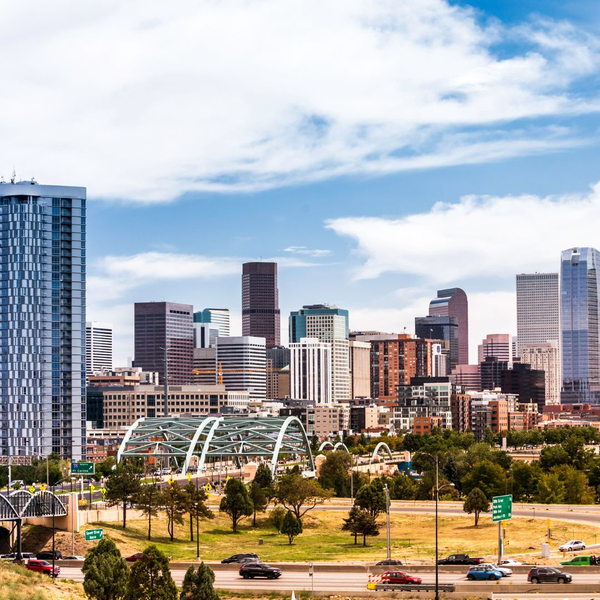 Location, Location, Location
Where your apartment is located is important for a number of reasons. If you're looking for a quiet place to call home, then you probably don't want to live downtown. On the other hand, if you're looking to be close to the action, then an apartment in the heart of the city might be a better fit. Consider your needs and wants carefully when narrowing down your search by location.
Located in Denver, Colorado in the 80249 area, our apartments are only a short distance from both Tower Road and I-70. This makes it effortless to commute into Downtown Denver for work or play. Public transportation is also conveniently nearby, so you can take advantage of the RTD system and be downtown within 25 minutes.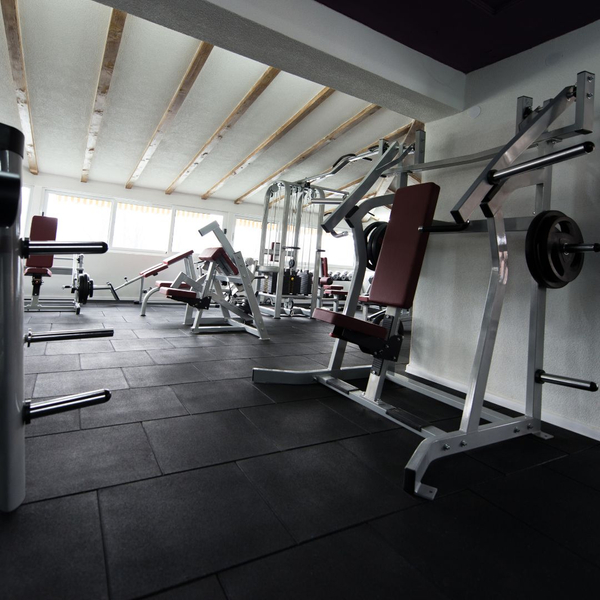 Amenities Galore
When you're apartment hunting, don't forget to consider the amenities that are important to you. If you have pets, then you'll want to make sure that the apartment complex you choose is pet-friendly. Other amenities to look for include a fitness center, swimming pool, and business center.
At Incline 45, we offer our residents a wide variety of amenities that are sure to fit their needs and lifestyle. Our apartment homes come complete with hardwood-style flooring, stainless steel appliances, designer cabinetry, central air conditioning, Nest thermostats, and more. We also have a fitness center, espresso bar coffee station, and swimming pool for our residents to enjoy.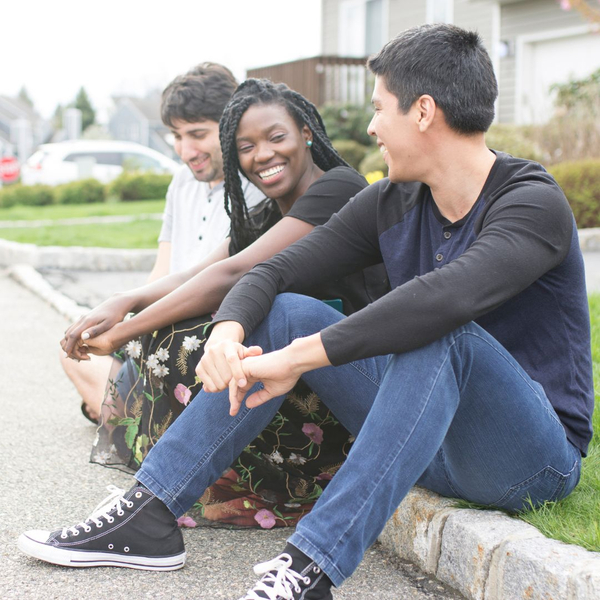 Schedule a Tour of Incline 45 Today!
If you're looking for an apartment in the Denver area, then be sure to schedule a tour of Incline 45. Our team would be more than happy to show you around our apartment homes and answer any questions you may have. Contact us today to set up a tour!